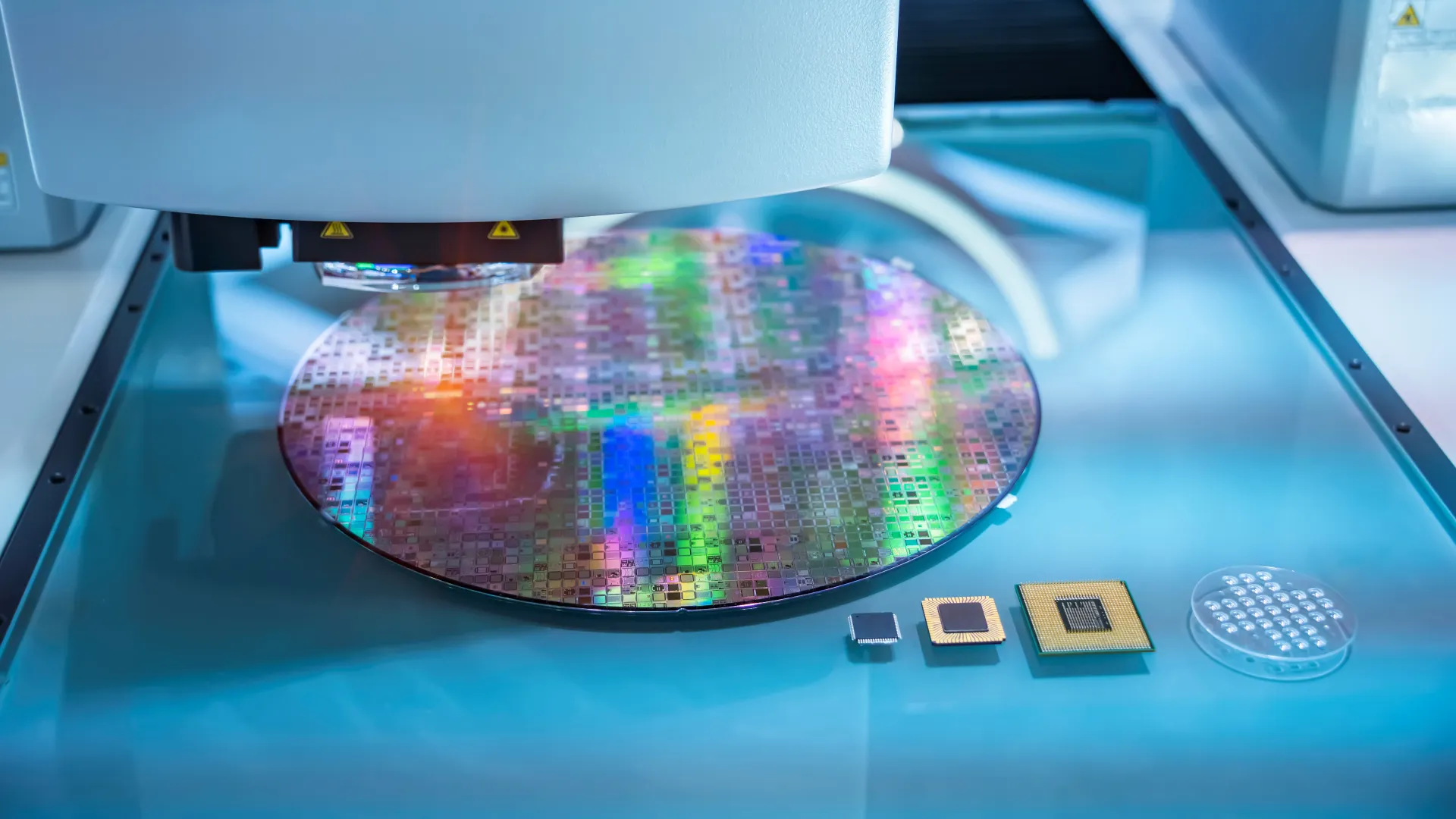 More than space – pushing boundaries also on earth. Beyond Gravity uses its knowledge in the semiconductor-business to create foundations for high-performance and modern applications.
High-precision products for requirements even beyond space.
How to meet demanding requirements in the semiconductor-business? By going beyond the boundaries. Beyond Gravity produces special stabilizers as well as apertures - technology originally developed for space - to meet these high demands. The stabilizers and apertures are needed to manufacture lithography optics, laser optics and other optical systems.
Beyond Gravity's high-precision products have been a mission-critical element in the semiconductor industry's supply chain since 2001. In October 2022, the new Lithography division was launched to further strengthen its position as a key partner in the market. The division produces special actuators and special mechanical assemblies for ZEISS, which are required for the nanometre-precise exposure of wafers (semiconductor silicon substrate). The optical systems from ZEISS are used worldwide in machines that manufacture microchips and form the basis for numerous high-tech applications such as smartphones or artificial intelligence.
"We are proud that we are able to use our expertise beyond space and to have been a key partner in the industry for many years."
1,000 mechanical assemblies manufactured
More than 1,000 special mechanical assemblies have already been manufactured with high production reliability and are in use in the semiconductor industry. The assemblies help provide sharp and precise exposure in lithography machines. The business unit will be further expanded in the coming years to meet increasing demand.
Goniometer developed
The goniometer, an element of a measuring and testing system for the quality control of mirror units for lithography systems, is currently being developed in a cross-site collaboration between the teams in Zurich and Dresden. Delivery of the goniometer is scheduled for autumn 2023.
Actuators for extreme requirements
At the physical limit of feasibility: the actuators, which Beyond Gravity manufactures for the semiconductor industry, operate in a vacuum and have to fulfil extreme requirements. We meet these requirements thanks to our expertise, the purity of our materials and our cleaning processes, throughout our supply chain.