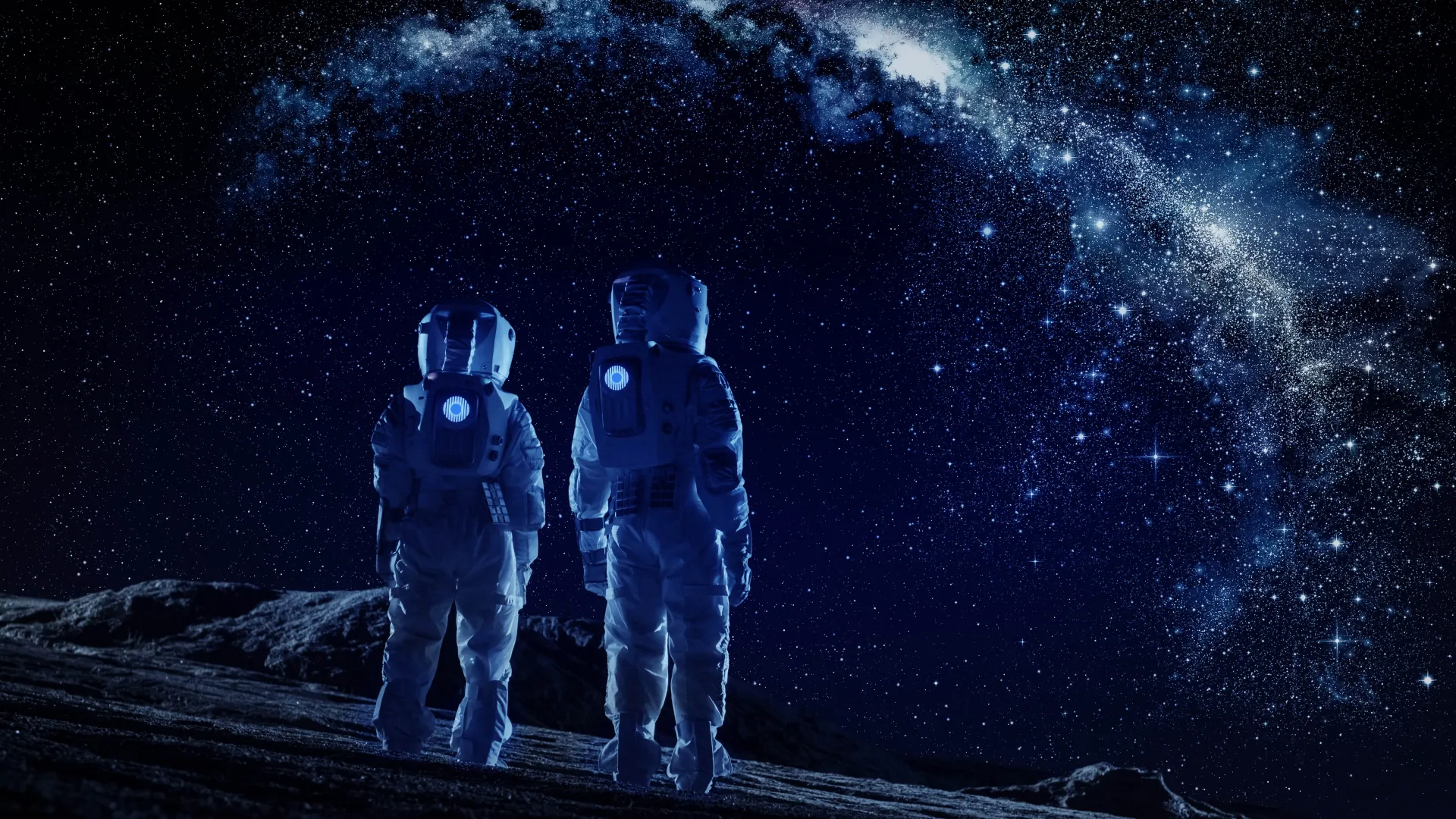 Are you onboard?
Humans are pioneers. They have always expanded the boundaries of knowledge, experience and space. We see ourselves in this tradition. Beyond Gravity has been involved in space missions ever since the first endeavors – and we have always pushed back the boundaries. The boundaries of our innovative home country, the boundaries between European and American partners, the boundaries of our atmosphere, the boundaries of what is technically possible. Pushing boundaries is a mindset. Anyone who flies customers into orbit and sets their sights beyond the horizon needs to be passionate, curious and have the will to innovate in order to meet the challenges that new worlds present. At the same time, we are not daredevils, but have a down-to-earth attitude.
A contradiction? No: because reliability, meticulous planning and a rigorous testing regime are mission critical. Necessary to allow us to turn any mission to cross new frontiers into a calculable risk for our customers. To do this, we need craftsmanship as well as comprehensive engineering skills that allow us to think decades ahead. To realize what's next beyond the limits of what's currently feasible. Together with partners in Europe and the U.S., customers on every continent, and as part of the inhabitants of "Spaceship Earth," we push boundaries of what's imaginable – to reach new horizons, to advance humankind, and to enable the exploration of the world and beyond.
Our Values.
Curious.
Progress demands we get past the obvious and open our minds to new possibilities. We are born with an insatiable curiosity leading to breakthrough inventions in history.
Why – that's the most important question to understand the need of our counterpart and look at the world from their eyes.
Our future requires that we maintain that same sense of wonder and keep our curiosity alive. Being curious means active listening, continous learning, not settling for the first solution. In the face of uncertainty, we explore and fill gaps in our knowledge. Every day brings opportunity to try something new and we seize it.
Passionate.
We love what we do and we have a lot of fun doing what we do, in the coolest industry there is. We are not working on tasks or are motivated by a carrot. We are literally working on missions and our motivation comes from within, a unique desire to tackle challenges and produce value.
Together.
At Beyond Gravity we can only win together: with our colleagues across the globe, our customers, suppliers and partners. Each role is important, diversity leads to broader solutions and with combined strenghts we achieve more. In a team we need to rely on each other, have trust and take responsibility. Last but not least, working together is fun!
"For us, flying to space is not an end in itself. We want to improve life on earth and let humankind benefit."
We help humanity explore the world and beyond.
Beyond Gravity has delivered products for hundreds of different missions for over 40 years. We are currently working on around 400 projects. What they all have in common? They all ultimately serve an important purpose that advances humankind. Our activities encompass weather forecasting, satellite-based positioning and communications in even the most remote corners of the globe, satellite data to manage natural hazards, new discoveries revealing the mysteries of our universe, scientific experiments in space and exciting new developments like self-driving cars – everything depends on space technology. With endless opportunities, we help our customers around the world make the impossible possible.
"We firmly believe that we can only sustain our business success if that success is founded upon responsible behavior."