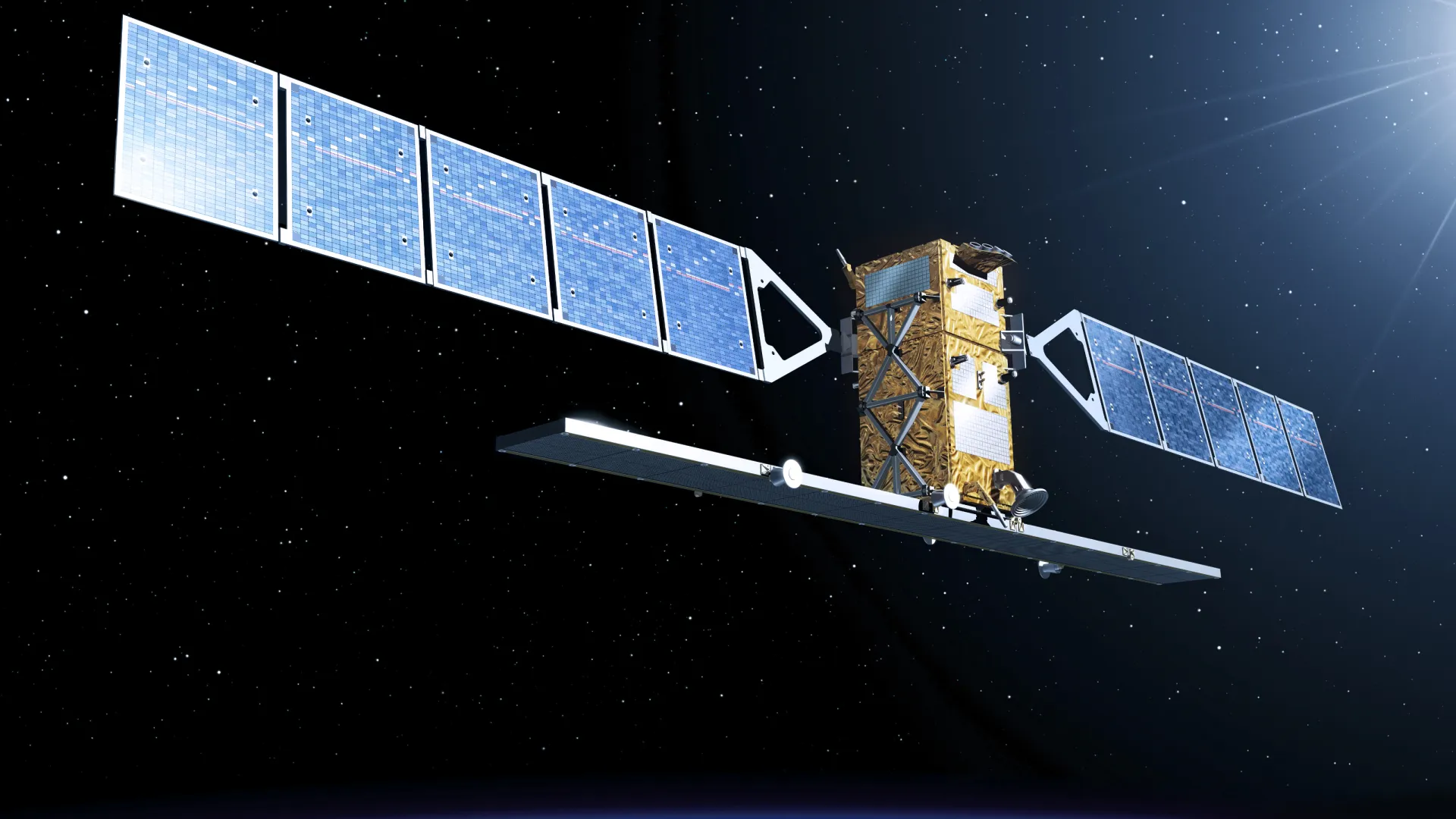 Beyond Gravity supplies mission-critical products for a wide range of satellite missions. With the exception of engines, all core elements of a satellite are offered: from the satellite structure, the computer and other electronics to thermal protection, a wide variety of mechanisms and slip rings.
High performance in space. Precise engineering on Earth.
As a leading global supplier to the space industry, Beyond Gravity has successfully delivered thousands of satellite products to institutional and commercial customers, including NASA, ESA and JAXA, OneWeb, Maxar, CNES, Airbus Space & Defense, Thales Alenia Space or OHB. Our technology is critical to the success of missions such as Galileo, MetOp, PLATO, Copernicus Sentinel, Artemis, Pace, James Webb Space Telescope and many others.
Keeping our customers at the forefront.
Whether a satellite is used for telecommunications in GEO orbit, constellations in LEO orbit, or a scientific mission, our customers rely on us to equip their spacecraft with customized mechatronic and electronic solutions delivered individually, as a whole subsystem or in serial volumes.
High performance, maximum reliability and a product range that meets the requirements of today's space market make Beyond Gravity the partner of choice. With our world-class engineering teams in Europe and the United States, we are driving progress in the industry. Our manufacturing facilities are capable of producing high volumes while promoting lean operations and automated processes to keep our customers at the forefront of the industry, including also the commercial New Space sector.
"As a reliable partner, we push the boundaries of what is technically feasible."
Read more about our Programs Satellites.