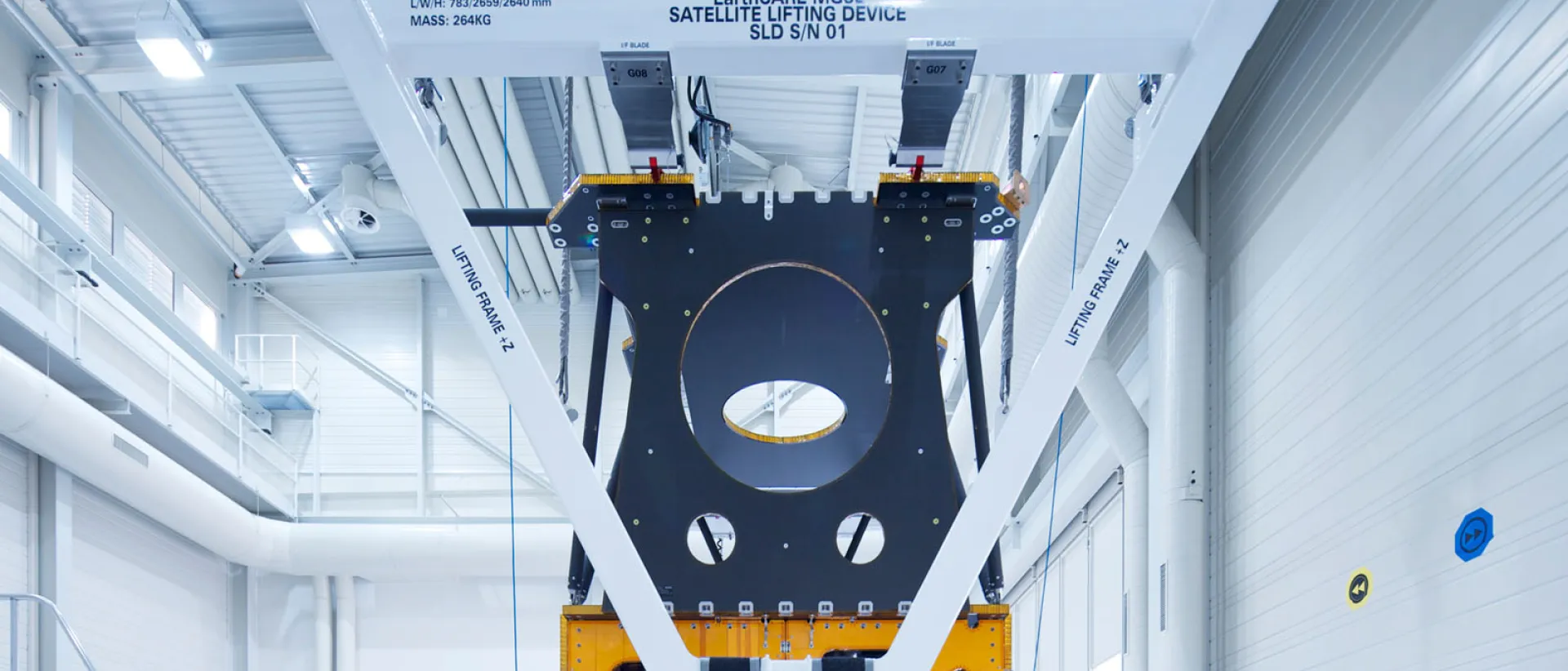 Beyond Gravity is one of the leading European suppliers of Mechanical Ground Support Equipment (MGSE) for spacecraft. With over four decades of experience in mechanical design and production, we offer a wide range of technical solutions to help you increase your competitiveness.
Beyond Gravity offers a wide range of Mechanical Ground Support Equipment (MGSE) for spacecraft assembly, integration, and testing (AIT). Our System MGSE includes:
S/C Lifting Devices: Electrical or manual lifting devices for spacecraft of all sizes, from small instruments to large spacecraft.
Spacecraft Test and Handling Adapters: Adapters to hold and position spacecraft during testing and handling.
Panel Handling Equipment: Equipment for handling and transporting spacecraft panels.
Panel Containers: Containers to protect and transport spacecraft panels.
Lifting Devices
Beyond Gravity has designed and manufactured Lifting Devices for a multitude of applications, from lifting/handling of small instruments to very large spacecraft. They are used for hoisting/handling during all stages of integration and testing up to launch.
Lifting Devices come either with fixed hoisting axis or are convertible between horizontal and vertical configuration. Features such as remote control for lifting and/or COG (Center of Gravity) adjustment are selectable by the customer.
Handling Devices, Adapters, Panel Integration Devices
System MGSE includes all MGSE items needed during spacecraft (S/C) Assembly, Integration and Test activities (AIT).
In the course of delivering System MGSE, Beyond Gravity has designed and delivered a wide variety of Spacecraft Adapters, Integration Stands, Handling and Integration Devices (e.g. optical alignment tooling), Special Test Stands (e.g. TV or Magnetic Test Stands) and Panel Handling Equipment (e.g. Panel Hoisting devices, Panel Integration Trolleys etc.).