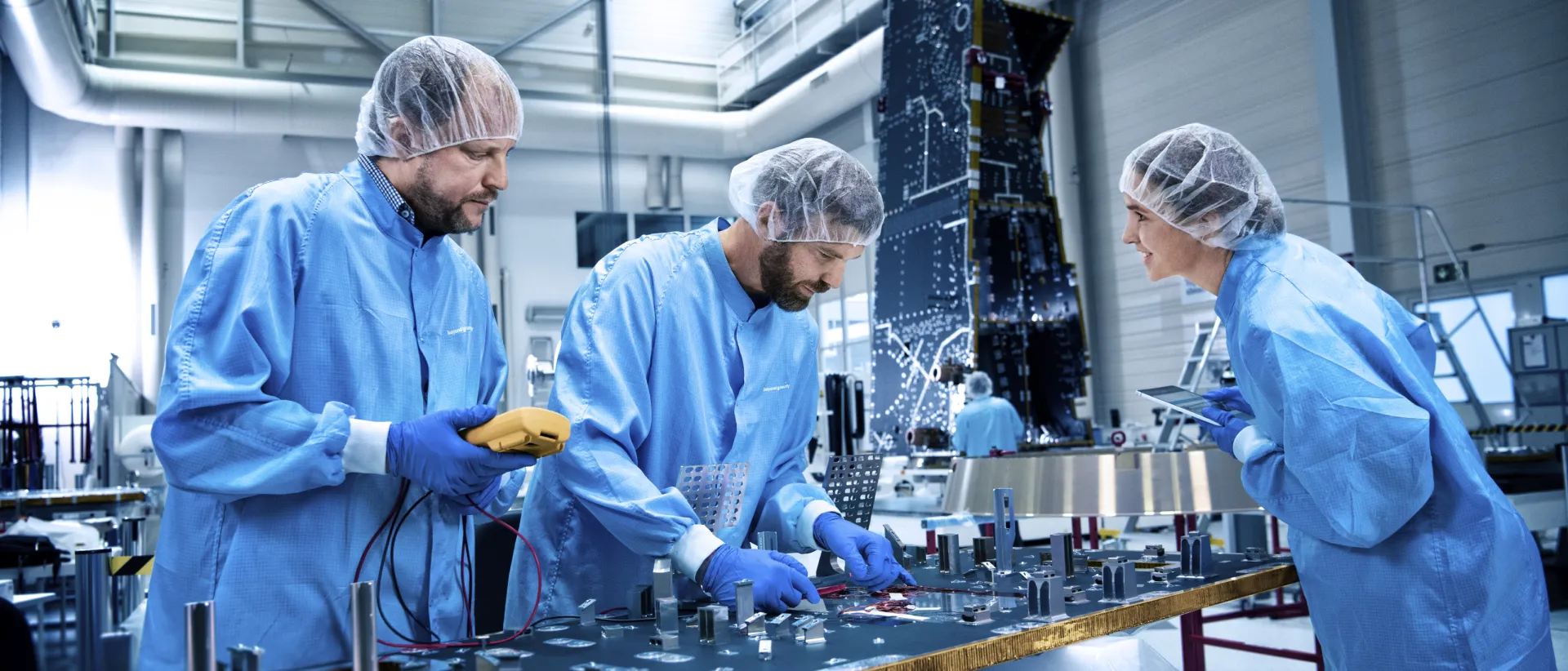 Beyond Gravity's carbon fiber reinforced panels and tubes provide the strength and low weight required for a satellite structure, the backbone of the spacecraft. All satellite parts that need to move during the mission are actuated by our mechanisms, offering solutions for rotating, pointing, deploying, separating, and dampening.
Our Mechanical Solutions.
Beyond Gravity is a global leader in designing, engineering, manufacturing, assembling, and testing high-precision and dimensionally stable satellite structures. We offer a wide range of options, from satellite backbones to instrument platforms, and can deliver both sophisticated structures and components for specific missions and satellite constellations.
Our industrialized and semi-automated production processes allow us to produce several satellite structures per day. With our standard component portfolio and years of experience, we can offer our customers short development cycles and a low risk level. We also combine design, manufacturing, and testing under one roof, which allows us to adapt our designs to subsequent changes if required.
Beyond Gravity is also a leading supplier of space mechanisms, including solar array drive assemblies (SADAs). Our in-house capabilities allow us to offer turnkey solutions consisting of a mechanism and associated drive and control electronics, which significantly reduces the effort required by prime contractors.
We specialize in alignment, deployment, high power separation, payload mechanisms, and robotics. We are the only European supplier offering a full range of SADMs for spacecraft worldwide, from the microsatellite class to the largest telecommunication and Earth observation satellites. We also supply spacecraft thruster orientation mechanisms for electric drives and actuators.
All Beyond Gravity products have a 100% mission success rate.