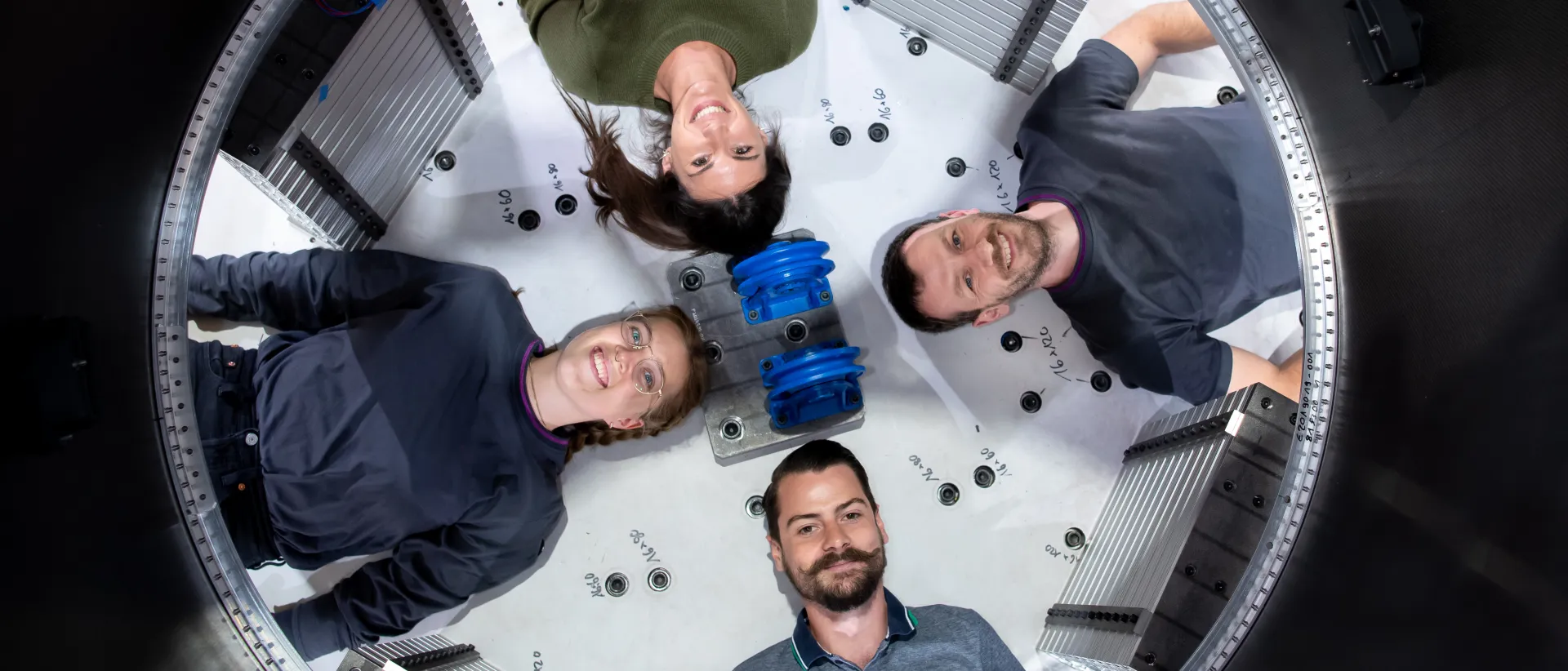 At Beyond Gravity we are always on the lookout for individuals ready to help us push boundaries and support the advancement of humankind. We are an equal opportunity employer focused on bringing diverse talents together to develop innovative solutions to our planet's most pressing challenges.
Being part of the team
Whether you are just embarking in your career or looking for a change of direction, you'll be helping us make a difference from day 1 and you'll find the support you need to succeed. We are committed to the continued development of our employees both personally & professionally, and invest in proactively developing and promoting our own talent. 
Why we work at Beyond Gravity.
"Ensuring we attract and look after top talent is essential for our capability to continually push boundaries."
How we push boundaries.
Curious.
Progress demands we get past the obvious and open our minds to new possibilities. We are born with an insatiable curiosity leading to breakthrough inventions in history.
Why – that's the most important question to understand the need of our counterpart and look at the world from their eyes.
Our future requires that we maintain that same sense of wonder and keep our curiosity alive. Being curious means active listening, continous learning, not settling for the first solution. In the face of uncertainty, we explore and fill gaps in our knowledge. Every day brings opportunity to try something new and we seize it.
Passionate.
We love what we do and we have a lot of fun doing what we do, in the coolest industry there is. We are not working on tasks or are motivated by a carrot. We are literally working on missions and our motivation comes from within, a unique desire to tackle challenges and produce value.
Together.
At Beyond Gravity we can only win together: with our colleagues across the globe, our customers, suppliers and partners. Each role is important, diversity leads to broader solutions and with combined strenghts we achieve more. In a team we need to rely on each other, have trust and take responsibility. Last but not least, working together is fun!
About Beyond Gravity
Beyond Gravity has delivered products for hundreds of different missions for over 40 years. We are currently working on around 400 projects. What they all have in common? They all ultimately serve an important purpose that advances humankind. Our activities encompass weather forecasting, satellite-based positioning and communications in even the most remote corners of the globe, satellite data to manage natural hazards, new discoveries revealing the mysteries of our universe, scientific experiments in space and exciting new developments like self-driving cars – everything depends on space technology. With endless opportunities, we help our customers around the world make the impossible possible.
Learn more about our projects.