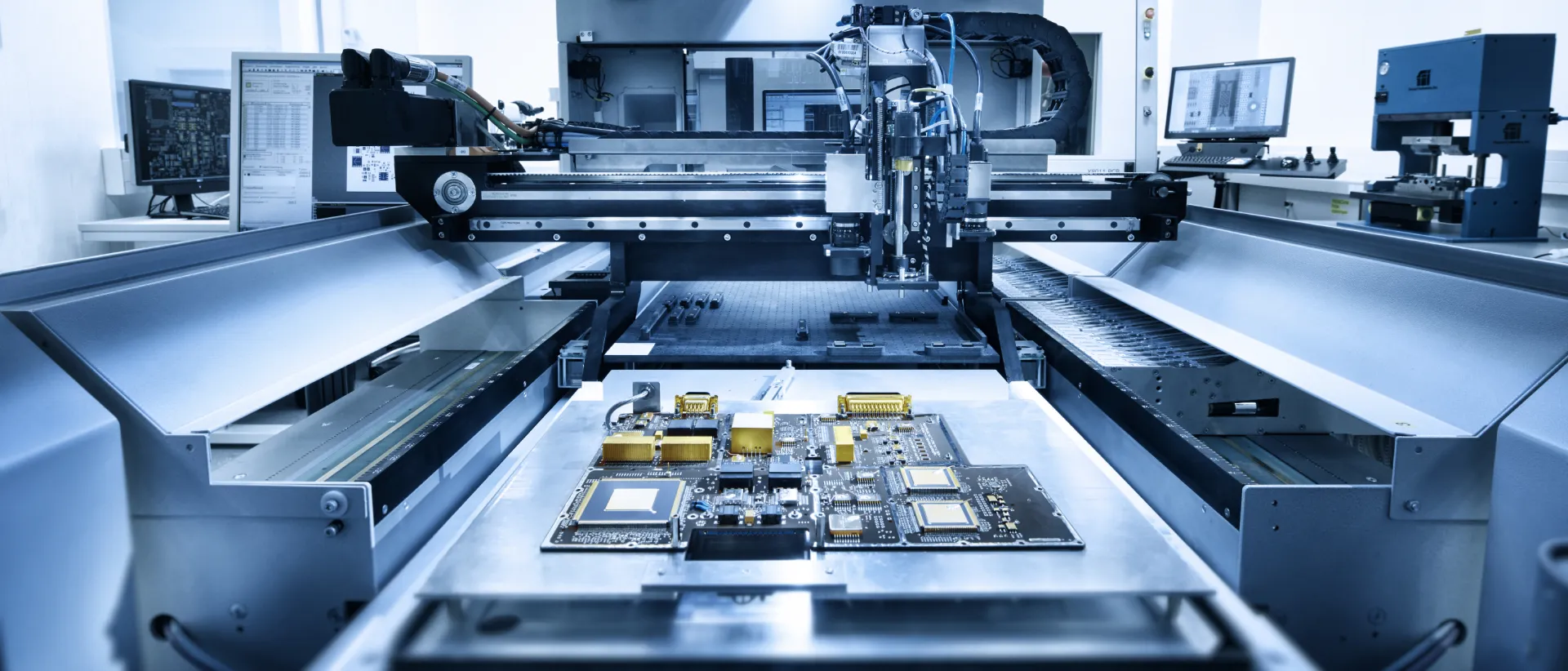 Competitive, radiation-hardened and reliable electronic components and subsystems to keep your platform running seamlessly – year after year.
Antennas.
Beyond Gravity's antennas have been valued by its customers for over 30 years for a range of satellite applications, including telemetry and command, data downlinks and GPS reception. In total, we are proud to have supplied more than 350 wide-area antennas to date. Today, all Ariane 5 launch vehicles are also equipped with our telemetry antennas.
Our radiators are quadrifilar spirals, waveguide radiators, horns and patch antennas, depending on frequency range, coverage requirements and application. Designs range from L-band to S-band, C-band, X-band, Ku-band and Ka-band. For off-the-shelf antennas, Beyond Gravity can provide its customers with high-performance products at competitive prices.
We perform GTD analysis or satellite mockup measurements and have the expertise to design and supply accessories such as test caps, booms and mounts. Furthermore, Beyond Gravity is proficient in the development and manufacture of all required components such as filters, diplexers, OMTs, polarizers, waveguides and cables.
"All of the amazing science data from the James Webb Telescope will pass through our antennas."
Computer and data handling systems
Beyond Gravity provides the "brain" and "nervous system" to monitor and control the various subsystems of satellites, launch vehicles and other spacecraft. They have proven themselves in hundreds of commercial and scientific missions with a total of 3'500 successful years in orbit. They reliably prepare data for transmission to Earth and execute commands issued to the satellite or launch vehicle from the ground. They control orbit, attitude, temperatures, critical operations such as pyrotechnic initiation of interlock mechanisms, and engine operation.
Our computer and data processing systems are designed specifically for the harsh conditions of space and provide cost-effective solutions even at high volumes. As a result, both institutional and commercial customers in the New Space environment around the world rely on us. For example, our specialized Constellation On Board Computer (cOBC) is based on COTS technology and is a low-cost, high-performance computer for constellations with an integrated navigation receiver (NavRIX Integral).
Navigation receivers.
Each year, we successfully deliver around 20 navigation receivers to our customers around the world. In the field of precise orbit determination (POD), Beyond Gravity is the market leader with products ranging from cost-effective solutions to full-blown GNSS (Global Navigation Satellite System) POD Receivers.
Our customers count on the reliability and accurate position, velocity and time data provided by our products. Our multi-constellation (GPS, Galileo), single as well as multi-frequency solutions for satellites in low-Earth (LEO) or geostationary (GEO) orbit provide best-in-class accuracy, in the case of our high-precision PODRIX navigation receivers of up to 20 centimeters. With its specialized constellation GNSS receiver (NavRIX PinPoint), Beyond Garvity provides a high-quality, cost effective solution tailored to high volume applications.
"Our GNSS receiver family includes the most precise receiver on the market."
On-board data network electronics.
Together with our partner TTTech, we offer high-performance on-board network equipment based on Time-Triggered Ethernet for space missions. Time-Triggered Ethernet (TTEthernet) technology enables fast and extremely reliable data transmission on board space missions, such as the future space station "Gateway" of NASA and its partners. As an open standard, it has been ratified by NASA, ESA, CSA and JAXA as the "International Avionics System Interoperability Standards" (or IASIS) for deep space avionics applications.
Our customers benefit from a standardized subsystem solution with small form factor (3U), light weight and high reliability. Time-Triggered Ethernet allows the same cable to be used for critical and non-critical data and is compatible with standard Ethernet (IEEE 802.3). The network electronics ensures seamless data transfer and connectivity of the Gateway space station modules. The Gateway space station will orbit the Moon and serve as a transfer station for astronauts on their way to the Moon and future deep space missions, e.g. to Mars. The Gateway space station is part of the NASA Artemis program.
Navigation including sensor and actuator integration.
Contact us for further information!