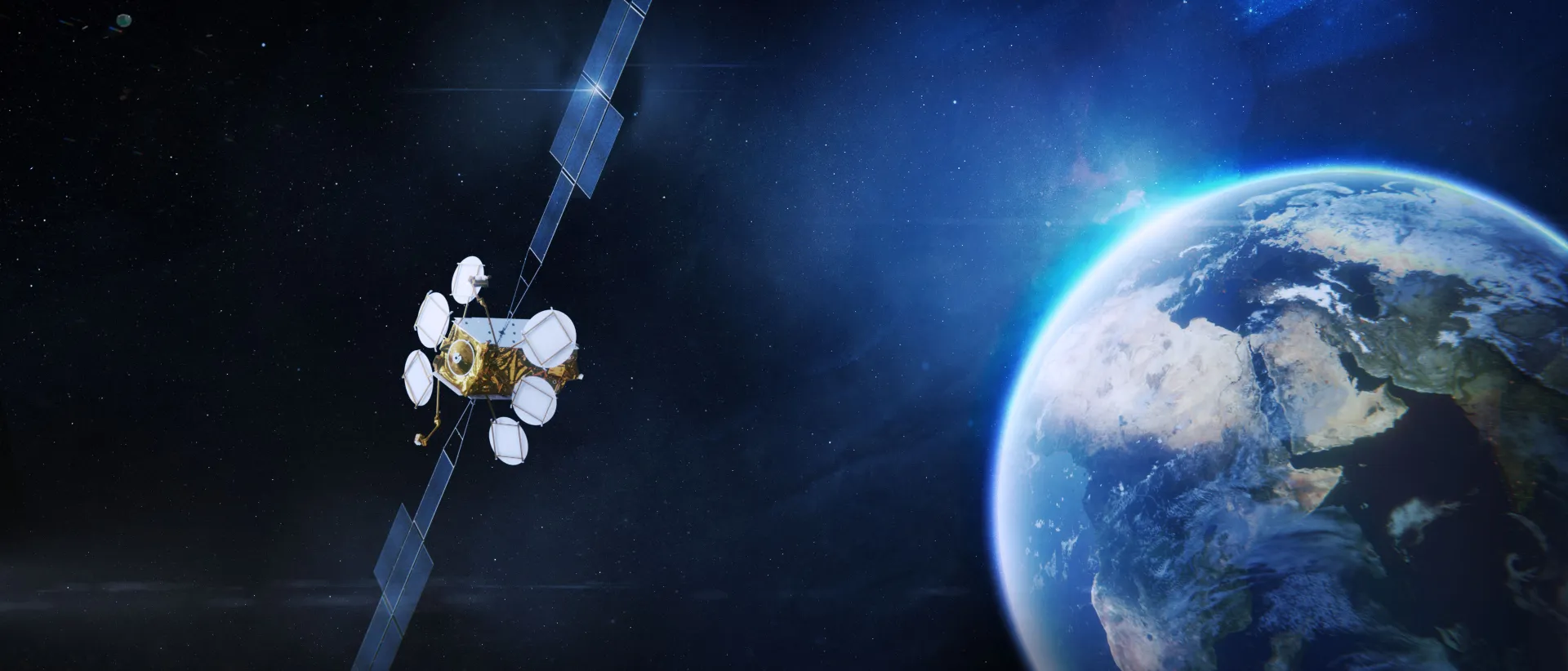 State-of-the-art, reliable and cost-effective payload solutions for commercial and institutional customers alike.
Microwave.
Beyond Gravity has successfully delivered high-performance and highly reliable microwave communications equipment for its customers' telecommunications satellites for more than 35 years. This includes over 2000 FSS/BSS converters and receivers, more than 700 Ka-band channels, and more than 10'000 years of accumulated in-orbit operation.
With a combination of high quality and competitive pricing, Beyond Gravity designs and builds state-of-the-art microwave products in all frequency bands for your telecommunications payload, such as telecom FSS-BSS frequency converter/receivers, Ka-band low noise amplifier (LNA), Ka-band slice frequency converter, master local oscillator (MLO), Ka-band compact frequency receiver/converter or Ka/Ku-band cross converter
Radio occultation.
Satellite-based Global Navigation Satellite System (GNSS) radio occultation (RO) technology has become a standard technique for global atmospheric remote sensing. Today, RO is one of the most important data sources for global weather forecasting and climate monitoring.
Beyond Gravity offers state-of-the-art RO instruments that provide reliable data and have a long history of flying the European Weather sateallite's, MetOp, GRAS instruments, which have served as the RO gold standard since 2006. GRAS-2 is our new generation RO instrument and offers state-of-the-art RO performance, a greater number of soundings, and continuous global coverage. It will be deployed on all MetOp-SG satellites and will provide RO data through 2050.
Data processing.
With 120 satellite data processing systems delivered to date, we have a long tradition of providing optimal solutions for our space customers. Our latest generation of high performance general purpose single board computer (Lynx) is the next step in a long line of successfully developed and marketed products.
Our payload processor boards are designed for critical tasks in a harsh radiation environment and have flexible communications, interface and mass storage capabilities. With the help of software partner companies, we can offer artificial intelligence (AI) and cybersecurity products for future customer applications.
"Customers who want to do Machine Learning in space need a lot of computing power – which our computer can provide."
Lynx.
A satellite computer 250 times more powerful than normal onboard computers.