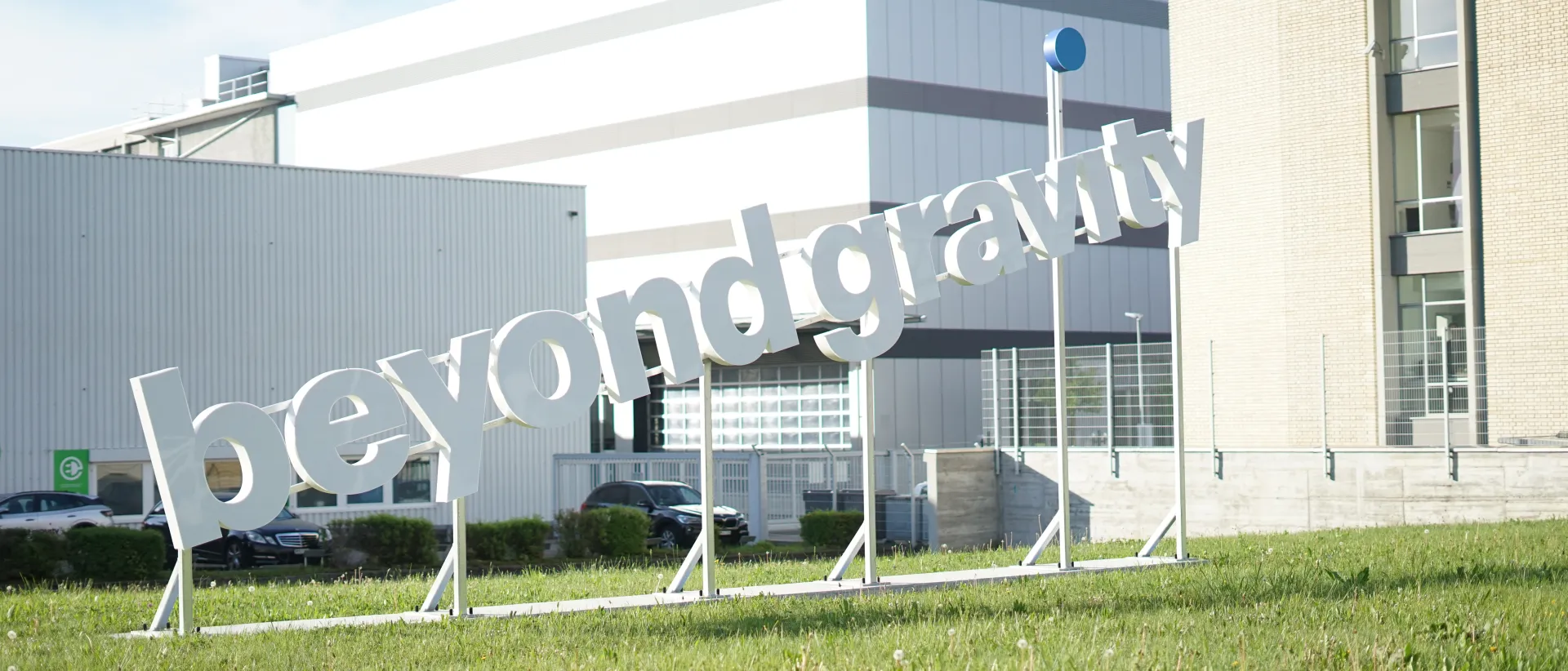 29.04.2022
RUAG Space is now Beyond Gravity
On May 1, RUAG Space will be legally renamed Beyond Gravity. RUAG Space has been operating under the Beyond Gravity brand since March 15.
Space supplier Beyond Gravity, based in Zurich, Switzerland, becomes the legal successor to RUAG Space on May 1. The company has been operating on the market as Beyond Gravity since mid-March. With around 1600 employees, Beyond Gravity develops and manufactures products for satellites and launch vehicles and operates in six countries (Switzerland, Sweden, Austria, Germany, Finland and the USA). Beyond Gravity is the preferred supplier of structures for all types of launch vehicles. For example, all European Ariane and Vega rockets and many U.S. United Launch Alliance rockets are equipped with Beyond Gravity payload fairings. The company is also a leader in selected satellite products, particularly for satellite constellations in the New Space market. In 2021, Beyond Gravity generated sales of around 319 million Swiss francs.
Contracts and offers remain valid
"Nothing will change for our customers as a result of the new brand. Our existing contracts and current offers remain fully valid. Because despite the name change, the legal entity behind it remains unchanged," says Sarah Ulrich-Schwerzmann, Director Legal at Beyond Gravity Group. Beyond Gravity's owner continues to be 100 percent Swiss Confederation.