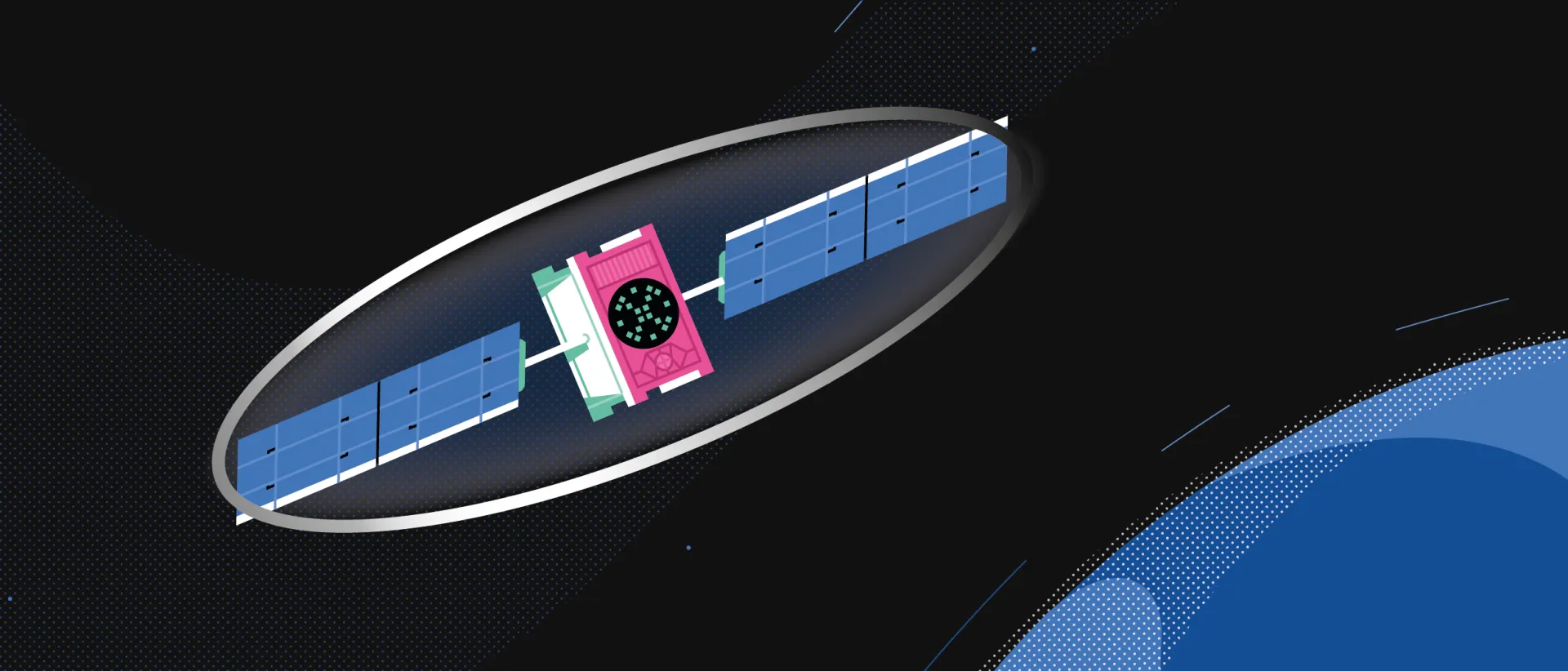 31.03.2022
Bringing IT security for satellites to a new level
Beyond Gravity (formerly RUAG Space) and HENSOLDT Cyber announce their collaboration to offer the IT security operating system TRENTOS for the latest satellite computer Lynx from Beyond Gravity.
TAUFKIRCHEN / Germany, ZURICH / Switzerland March, 2022
Beyond Gravity, a leading supplier to the space industry, and HENSOLDT Cyber, a developer of highly secure embedded IT located in Germany are teaming up. They have agreed to use the high security IT operating system TRENTOS for Beyond Gravity's latest satellite computer Lynx.
Increased focus on cyber security
Ensuring a high level of IT security for satellites is at the heart of today's efforts to make satellites more robust and reliable. "As satellites have become increasingly critical to the infrastructure of modern society, there is an increased need for cyber resilience protecting space," says Anders Linder, head of the global satellites business at Beyond Gravity (formerly RUAG Space). There is a strong demand for both, highly secure IT solutions for ground systems on Earth as well as for satellites in Space.
Higher value to the customers
HENSOLDT Cyber's approach to cyber security is different from conventional IT solutions. Instead of standard add-on security products, which treat symptoms rather than addressing the underlying problems, HENSOLDT offers products that are designed to ensure the integrity of embedded systems at the core: the operating system and the processor. "We build systems that are secure from the ground up using formal methods (which provide mathematical proofed system features) to achieve true trustworthiness," says Sascha Kegreiß, CTO at HENSOLDT Cyber, who is also member of the governing board of the open-source seL4© Foundation. "With TRENTOS we are providing an easy way to enable security-by-design for space application development to strongly oppose cyberwarfare." The new high security operating system TRENTOS is based on the seL4© microkernel, which provides proven security capabilities under all operating conditions. "It is therefore an excellent choice to meet the high requirements of the space industry," adds Kegreiß.
"With HENSOLDT Cyber's new IT security operating system for our satellite computer Lynx, we can offer a higher value to our customers worldwide", says Anders Linder from Beyond Gravity. "This cooperation is an important step to offer spacecraft platforms with IT security at a new level." As the Lynx computer is flexible, it can be easily configured with TRENTOS. "We also see possibilities to combine this computer with several additional capabilities, such as different communication links, as well as other features and hardware."
Founded in 2017, HENSOLDT Cyber GmbH is a German company based in Taufkirchen near Munich that develops embedded information technology products meeting the highest security requirements. These integrate a highly secure operating system with security hardened hardware, thus creating a secure IT instead of IT security for the global IT market. The company combines more than 50 years of experience in defense and security electronics of the HENSOLDT Group with world-class expertise in hardware and software development. Further information about the company can be found at www.hensoldt-cyber.com
www.hensoldt-cyber.com | www.linkedin.com/company/hensoldtcyber-gmbh | www.instagram.com/hensoldt_cyber | www.xing.com/pages/hensoldtcybergmbh
Contact for HENSOLDT Cyber press inquiries, pictures and article requests:
Markus Wolf
Head of Sales, BD & Marketing
Tel.: +49 (0) 151 613 613 72
markus.wolf@hensoldt.net
Media Contact HENSOLDT:
HENSOLDT AG, Lothar Belz, Director Communication, lothar.belz@hensoldt.net, Tel.: +49 7931 392 3681
Beyond Gravity (formerly RUAG Space), headquartered in Zurich, Switzerland, is the first space company to combine a startup mindset, agility, speed and innovation with decades of experience and proven quality. Approximately 1600 employees at 12 locations in six countries (Switzerland, Sweden, Austria, Germany, USA and Finland) develop and manufacture products for satellites and launch vehicles with the goal of advancing humankind and enabling the exploration of the world and beyond. Beyond Gravity is the preferred supplier of structures for all types of launch vehicles and a leader in selected satellite products and for constellations in the New Space sector. In 2021, the company generated a revenue of around CHF 319 million. More information at: www.beyondgravity.com
Twitter https://twitter.com/Beyondgravity_S
Instagram: https://www.instagram.com/beyond_gravity_space/
LinkedIn https://www.linkedin.com/company/beyondgravity
More about Lynx computers from Beyond Gravity: https://beyondgravity.com/en/satellites/payloads
Media Contacts Beyond Gravity
Philipp Bircher
Director Communication
philipp.bircher@ruag.com / as of May 1st: philipp.bircher@beyondgravity.com
Tel.: +41 7979 011 81
Christian Thalmayr,
Manager Communication,
christian.thalmayr@ruag.com / as of May 1st: christian.thalmayr@beyondgravity.com
Tel.: +43 1 80199
Media Contact RUAG International
Clemens Gähwiler
External Communication Manager
Tel. +41 76 319 28 58
clemens.gaehwiler@ruag.com